Inlägget postat av: Kasia on December 11, 2012
---
I found a lovely tuotorial the other day! A secret box! I just hade to try it.
Vilda Stamp Christmas tree decorations V376 &V374 and God Jul V273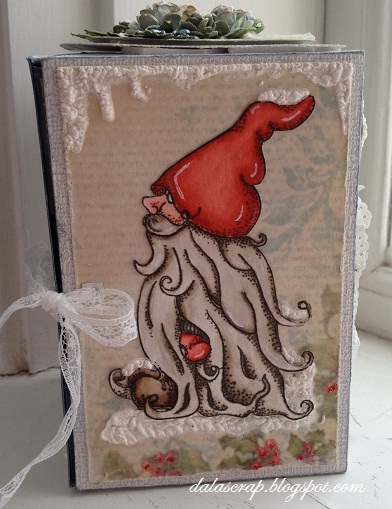 Vilda stamp Gnom V174
Vilda stamp Christmas tree V718
Vilda Stamp Angel Jessica V 161
Top of the box!
Inside! Too put some lovely little things, some candy or why not some scrapbooking decorations!
Too all of You wonderful reader´s …..A wonderful and Merry christmas and a Happy New Year! See You all next year on January 11:th.
Holiday greetings // Kasia
This post is posted by Kasia