Inlägget postat av: Malin Ellegaard on December 23, 2020
---
Hello hello and Merry Christmas to all of you!
Today I want to show you 2 christmascards I made. the first one will be in this post and I have been coloring santa in brown colors this time. I wanted it to be a little bit different from all the red ones we usually see all the time.
I hope you will like it.
Stamp V346.

Have a nice day!
Malin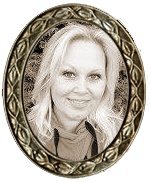 This post is posted by Malin