Inlägget postat av: Nancy Nickel on August 11, 2020
---
Hello, everyone!
It's Nancy back with a new project!
Today I have a bouquet of flowers to share with you!
Here it is:
I've used this stamp set before but with different colors.
I stamped it onto watercolor paper,
and then colored it with my Inktense pencils and a water brush.
I added a green punched doily behind the image
before layering it onto the blue card base.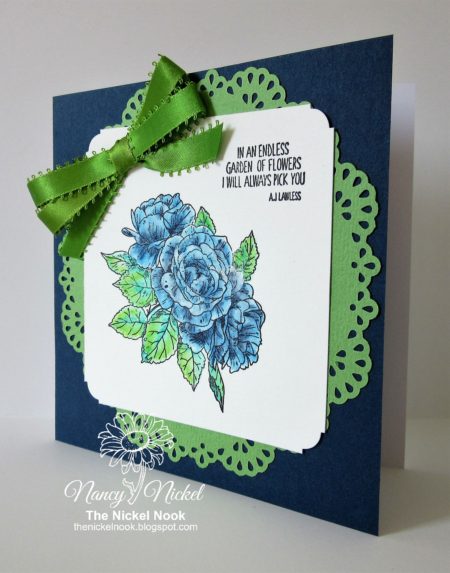 To finish it off,
I added a pretty green double looped bow,
along with some shimmer from my sparkle marker.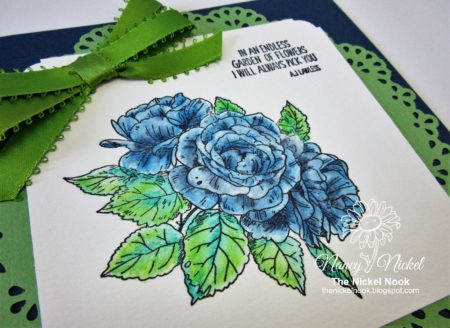 Vilda Stamps Used:
* * * * *
Thanks so much for taking a look!
I'll be back soon with my second project!
* * * * *
This post is posted by Nancy