Inlägget postat av: Manuela Jolk on June 25, 2020
---
Hi Vilda Friends,
my second entry today is again a postcard.
For the Backgrund I used again my Brusho's and black Staz on.
I love to design my backgrounds by myself with all the different colors and sprays.
The cherry blossom branches are cutting dies and I find it great as sitting place for the little fairy.
I used the rubbers with the number V513 and V803
I wish you a wonderful day and a good week!
Stay healthy!
greetings
Manuela / Sternenglanz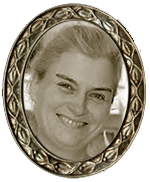 This post is posted by Manuela