Inlägget postat av: Dunja on May 26, 2016
---
Good morning Vilda's Friends!
The 26th of the month is always my day at Vildastamps.
This time i'll show you a  birthday calendar in the box ala SEME
It has a good size and room enough to write
many birthdays on each monthly tickets.
The cute image is from Vildastamps V620.
I colored the motif with Gansai Tambe colors and
Distress Ink's. The design papers are from Maja Design
from their latest summer collection 'Summer Crush' –
one of my favorites, which indeed are all the papers
from Maja Design are SUGAR 🙂
The flowers are made by me and i've used the same design paper
as for the box. As always Leftovers are ideally suited. On the
front you can see a texture under the motive that I have
applied with the Scrapmatts Stencil and structure paste.
The chipboards can also be found by Scrapmatts.
I hope you'll like the birthday calendar in the box 🙂
have a beautiful day everyone
Hugs
Supplies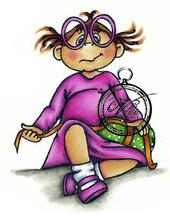 This post is posted by Dunja