Inlägget postat av: Kai on March 14, 2016
---

Necessities
Card white cardboard 13.5 x 27 cm. Fold up map
2 times 2 squares 6 x 6 cm. in purple and green.
White stamp paper circle diameter 9.5cm Nellie MFD 085.
Purple circle 9.5cm Nellie MFD 030
Scallop circle green with punch
Stamp Vilda V219, cutting with circular mold Nellie diameter 7.5 cm MFD 055
Circle sentiment Nellie CCSC 001
Aqua markers, water brush,
gel pens
Method:
Draw the center point on the map by means of a cross. Glue the squares on the white card with tape and glue. Cut and paste segments that the circles.
Pressing the stamp on white stamp paper and the tip of the hat cutting a bit, lay outside the mold and then cutting, "beeps" he break a piece.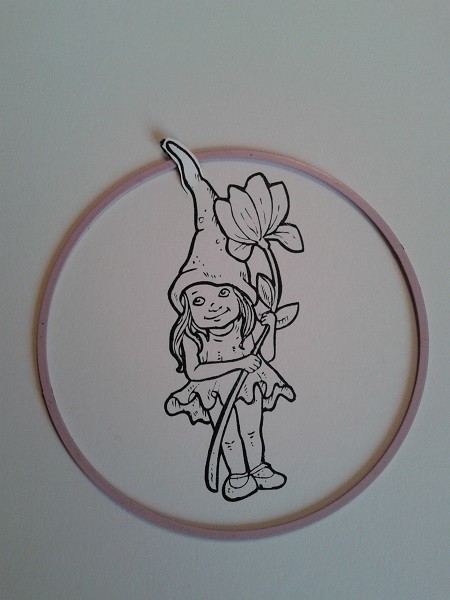 Color the stamp with aqua markers of choice. Flower 2 x and pasting in 3D.
Gel pen with green and yellow shade around picture dots.
Decorate the card to buy, and at its discretion with flowers and glitter / pearl rhinestones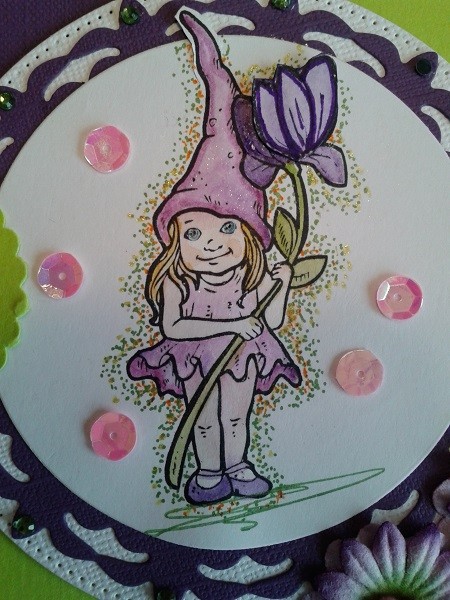 This post is posted by Karin