Inlägget postat av: Kai on August 14, 2015
---
Marriage; Love you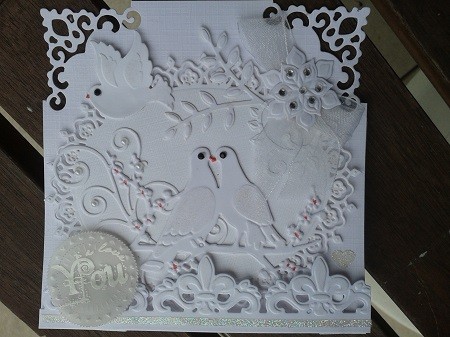 This card is folded in a "tent form."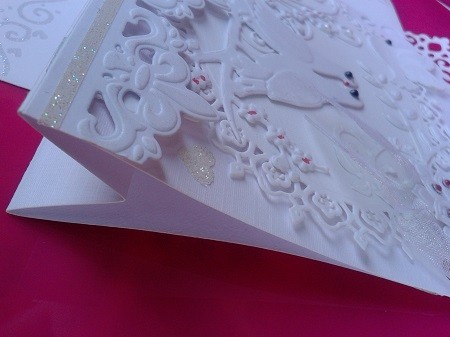 Procedure: different shades of white paper. Cut an oval, doves birds, swirls, border, flower, etc. out.
Base: Take linen cardstock 13.5 x 27 cm.
Cut the corners of: Nellie's multi frame's MFD 027
1. Fold the card in half 13,5 x 13,5 cm. Fold the card open and fold 2. backward among the punched corners. Stick the folded card with double-sided tape underneath the corners.
Now fold the 3rd fold inward to create a "tent".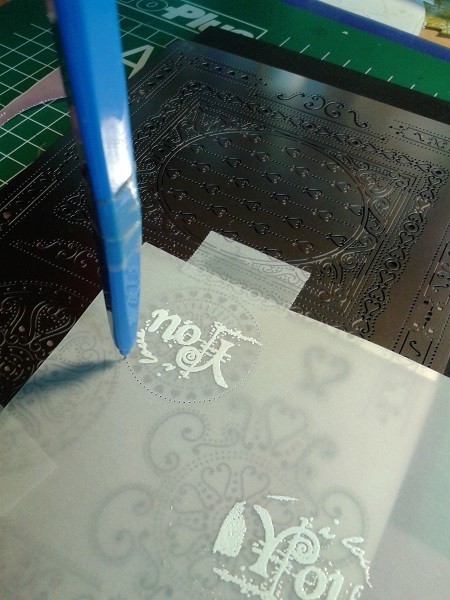 On the front the punched motives slices as desired. And decorate with rhinestones, pearl and glitter stone
Stamping on blank parchment paper with versamark clear text. V693. White embossing powder and heat with a stamp hairdryer.
Put this parchment paper on multi grid 29 and 2 times perforate a circle with the text in the inside out. Emboss the hearts .
Cut around the edge.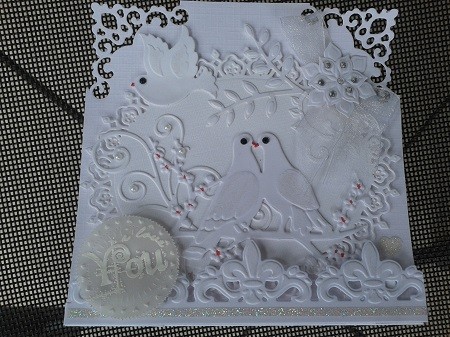 Give with Wink of Stella pencelstift glitter accent here and there on the wings of the birds.
This post is posted by Karin