Inlägget postat av: Sinikka on December 10, 2014
---
Jag fortsätter även denna månad med dom fina Jul text stämplar från Vilda Stamps. Jag gillar dom mycket, och vid just denna text stämpel kan man ju välja bort sista raden. Då kan man använda till vanliga kort 😉
I keep up the Christmas spirit by showing another text stamp from Vilda Stamps. I really like this sheet of stamps. And with this stamp you can even choose to not stamp the last phrase so you can use it on an ordinary card.
Denna tag är gjord av burlap, gesso och en bit ur en gammal bok.
This tag is made out of burlap, gesso and a page out of an old book.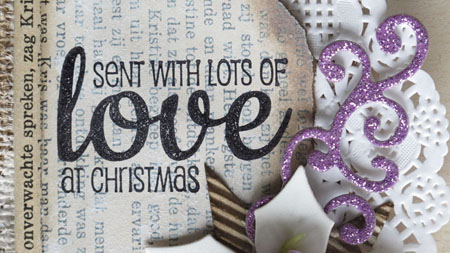 Jag har varit sparsamt med min dekoration. Tycker inte att denna tag behövde mera
I did nog use a lot of decoration, there was no need for that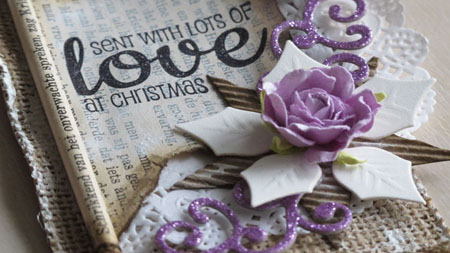 Jag har använd V804 till denna tag
I used V804 for this tag
Hugs Sinikka
and don't forget to visit this blog later again for another blogpost
This post is posted by Sinikka