Inlägget postat av: Dina on July 7, 2014
---
Goodmorning, today it's my turn to show you some inspiration with the Vilda stamps.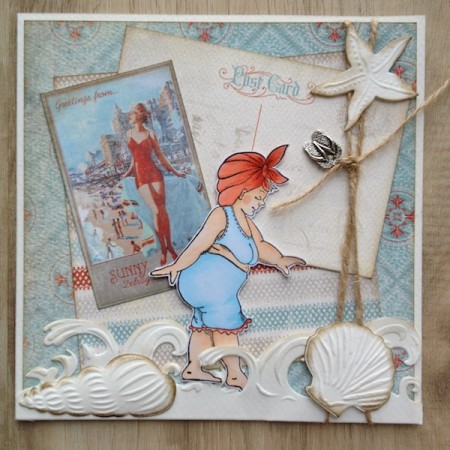 I made a summercard, perfect for the thime of the year, a little bit vintage whit the papers i used from authentique. I have used dies from Joy.
I used the Vilda stamp:
V730 weight watchers
i cut of the balance and then you can use here perfect for summercards.
Have a nice day
This post is posted by Dina