Inlägget postat av: Kasia on January 29, 2014
---
Well it´s almost time for valentine´s day and my contribution this time is a valentine´s day card. Clean and simple but not the less important!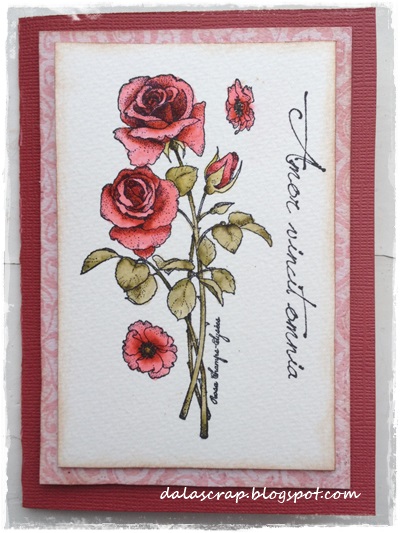 The stamps I used are the roses from the kit "Flowers and leafs" V697 and the text from kit "Silouette bride and groom" V689
The inside of the card with place for a greeting…
And the backside of the card stamped with the lovely christmas gift stamp I´ve got from Vilda! Thank You soo much!
See you all again in some hours…
//Kasia
This post is posted by Kasia