Inlägget postat av: Sandra on December 13, 2010
---
Sorry for this long post! hihihi
I've made a big card filled with little presents from Santa!
I'll try to explain how i made this: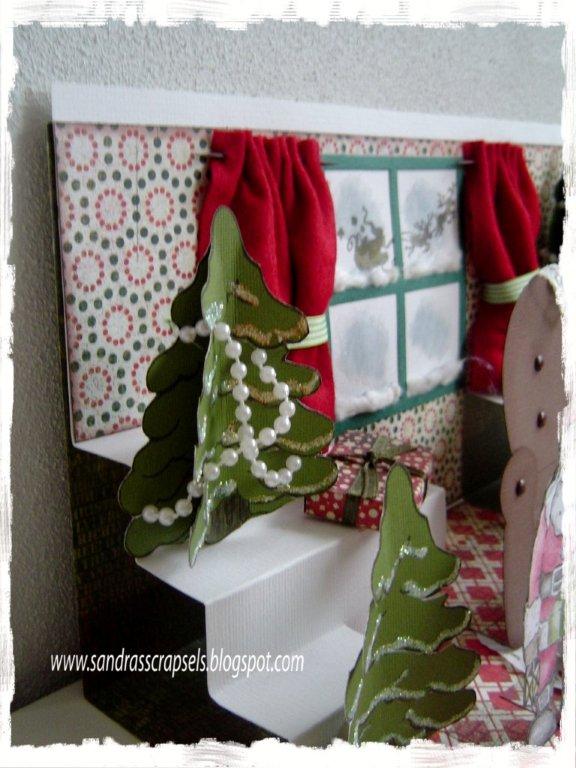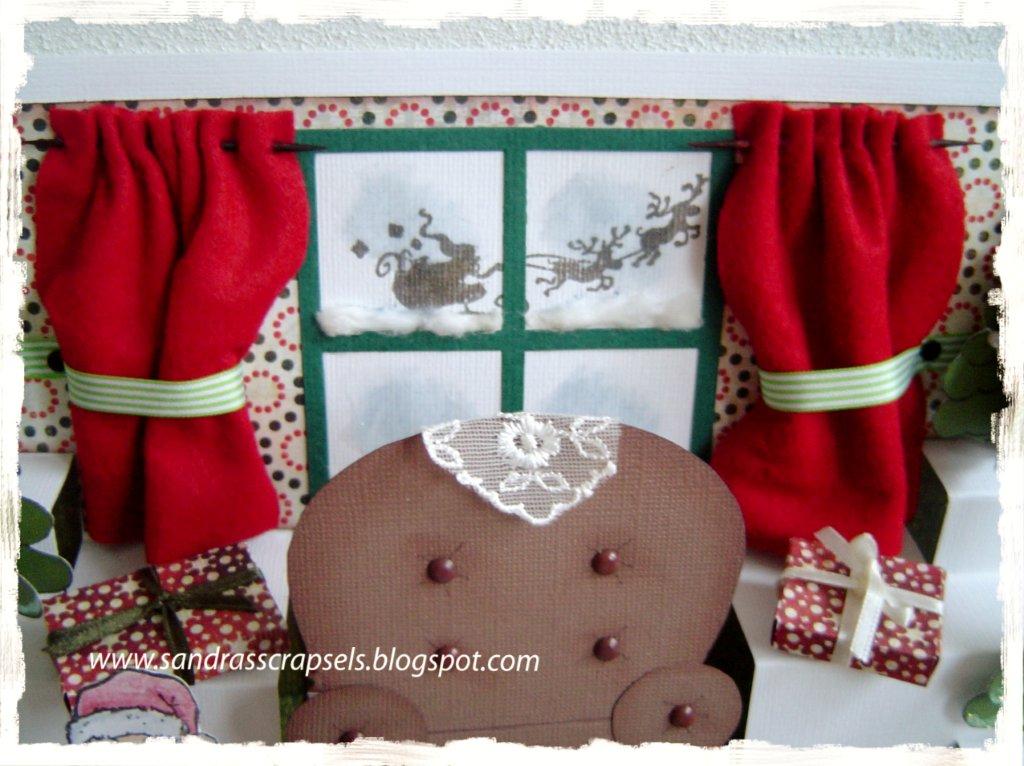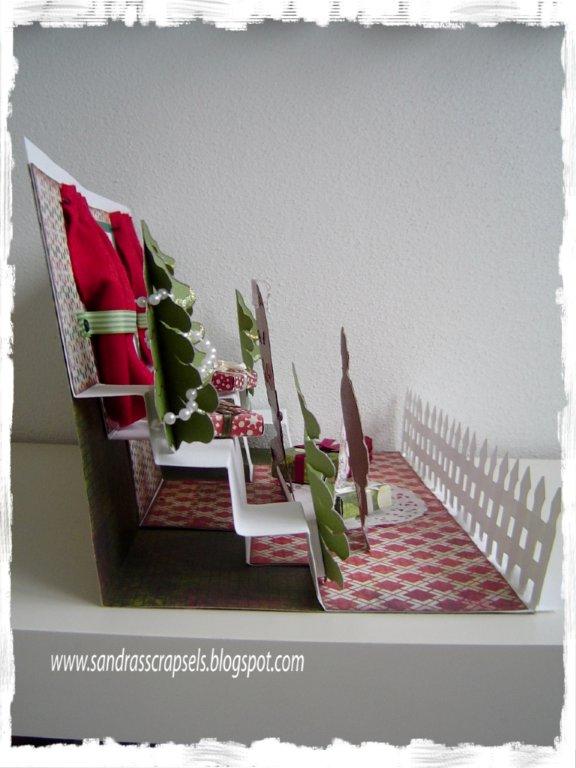 The card is 30 x 30 cm. I've used 4 Vilda Stamps on it (Santa, Tree, Santa and sleigh and the cute Cat! I also addes some Glaze to the window so that it looks like it's frozen! The curtains are made of felt. The fence is a diecut To create the packages, simply fold some dessinpaper and wrap some ribbon around it! The snow on the window is some cottonwool.
Well, it was much work, but a nice result isn't it?
Here's the template for you: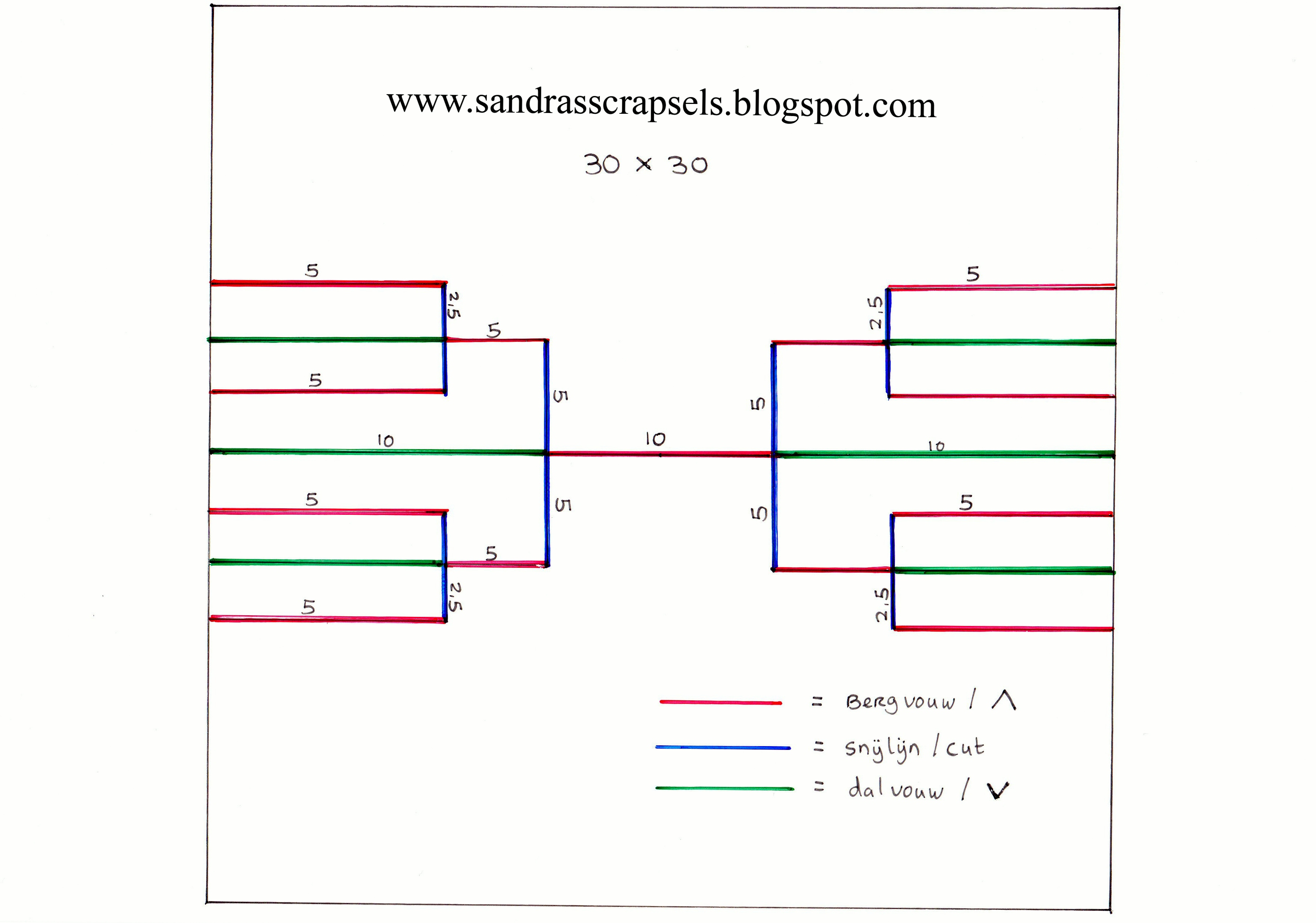 Follow the red, blue and green lines to fold the template as it should look like this: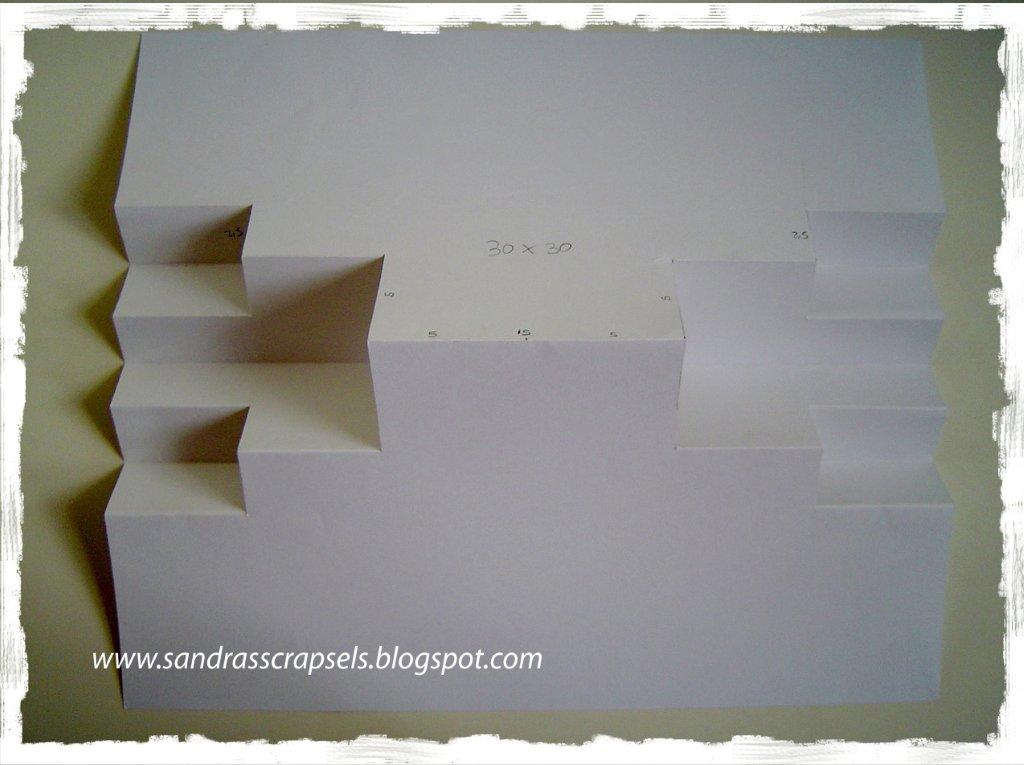 Have a Merry Christmas!
Hugs, Sandra
This post is posted by Sandra