Inlägget postat av: Carina on September 26, 2013
---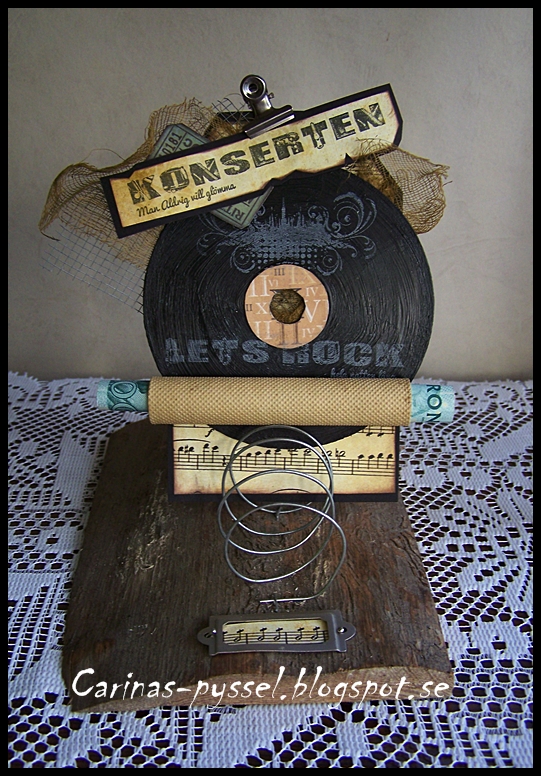 Hi,again!
Today is my day to show you my latest Alter and Layout.
I have color the CD in black and use  some of the stamps in the kit V740.It,s a great stamps to use in a boy/man cards mm. I put in a wood.
Idag är det min bloggdag här hos Vilda och har dekorerat en träbit med en svartmålad CD-skiva.En ståltråd fick det också bli som hållare.Bra att även kunna nyttja till kommande kort mm.Har använt mig av stämpelkittet V740 som är så passande till att skapa något "Grabbigt" med.
This is my Layout of my father.I,m not so good to do LO but I try anywere.Here I have use one of the stamps in the kit V742 and I like them a lot.Very useful.Some little postcard som decos it,s on it to.
Har försökt mig på att skapa en Layout fast det inte riktigt är min stil,men roligt att försöka iallafall.Här är det min far som är avbildad på fotot.Som en del av bakgrunden har jag använt en stämpel från Kittet V742 som jag tycker är så användbart.Även en vykorts-stämpel finns med på Layouten.
This post is posted by Carina