Inlägget postat av: Corinne on July 22, 2013
---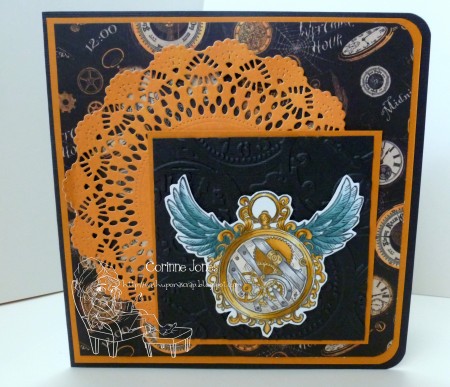 Hi, today I am using the Time piece from the Steampunk set.
The new Graphic 45 paper line "SPELLS"
Used my Copic Markers and that awesome timepiece embossing folder, lightly covered with some white ink to make it stand out a bit more.
Hope you like it and please feel free to go check out myblog ..
This post is posted by Corinne