Inlägget postat av: Marina on June 27, 2013
---
Hi there,
today it's my (Marina ;O)) day here at the Vilda Stamps Blog and I would like to show you this picture frame:


I stamped the images Lillan front and back V331, Christian V617, Olle V619, Lasse V165, Vera, Linnea V618 and Shorty front and back V327 in the masking technique onto watercolour paper and coloured them with Distress Reinkers.
The design papers, from which I also punched out the butterflies and banners, are from Maja Design.
The words "time to play" are made with cutting dies from Joy!Crafts.
For the roses I punched out flowers from an old book and coloured them with Distress Inks, too.
I finished the picture frame with a clock, which I decorated with a little halfpearl, pearl strings and a lace, from which I also tied a bow, that I fastened with a brad onto the frame.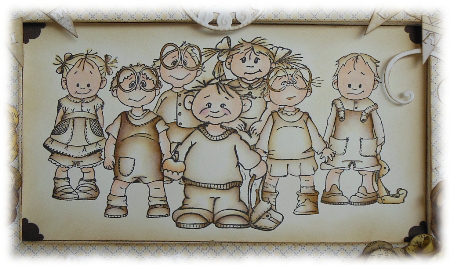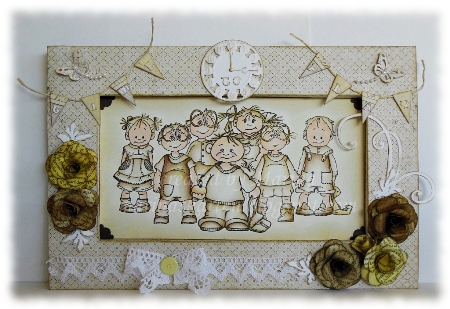 I hope you liked it a bit.
See you later,
hugs,
Marina
This post is posted by Marina