Inlägget postat av: Marina on January 27, 2013
---
Hi everyone,
here I'm back, this time with this little treasure chest: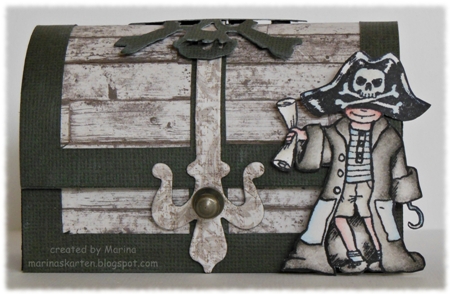 For that I coloured the Pirate boy V217 with watercolour pencils and used design paper from Maja Design, because I think, it fits perfectly with this treasure chest.
I decorated it just with a skull, which is a die from Tim Holtz and closed the chest with a hitch fastener.


It's really clean and simple, but I hope, you like it anyway.
See you later,
hugs,
Marina
This post is posted by Marina