Inlägget postat av: Kasia on January 11, 2013
---
The winter still keeps us up here in a cold grip. Normaly I enjoy the winter, the white fluffy landscape, but not this one…. The summer offered so little sun, and at least my reserves did not get fully uploaded with the so much needed light.
So I´m longing for spring, for the light and warmth that makes everything bloom.
On the front side of this card I used three stamps from the kit V656, "Kit Flower Fairies". All of the stamps in this kit are so lovely to compose togehter. It´s probably not my first card with and certainly not the last!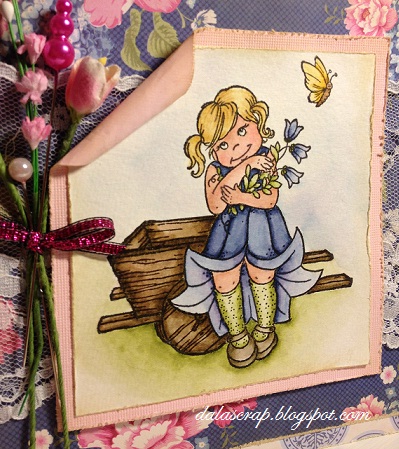 One the inside of the card I used the stamps from the same kit V656. It has a lovely piece of a lyric.
Best wishes // Kasia
This post is posted by Kasia