Inlägget postat av: Vilda Crew on December 29, 2012
---
We want to welcome Christina "Tina" Hagström
in our design team. She is already a member of
Vilda Stamps, doing stamps! Big welcome!

Info |
Tina´s blog
All art at Vilda Stamps
Sweden
And…
a big big thank you to Anna Lilja for beeing a part
of Vilda Stamps since the beginning! Thank you for
everything you´ve done, and all lovely art!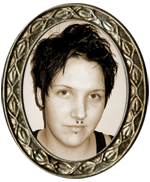 All art at Vilda Stamps
Sweden
This post is posted by Vilda Crew