Inlägget postat av: Katja on December 21, 2012
---
Now in the christmas time I love candelight. Here can you se my altered candels. I have made them simple in black and white.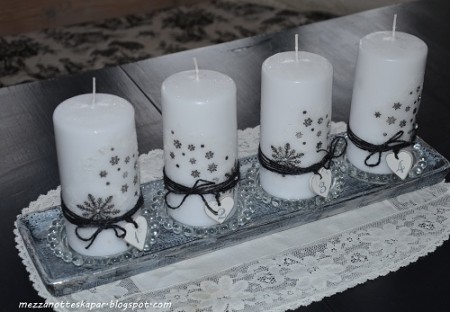 I have stamped snowflakes 240 on a napkin. Then I heated it little bit.
The plate is altered with silvertape and gesso.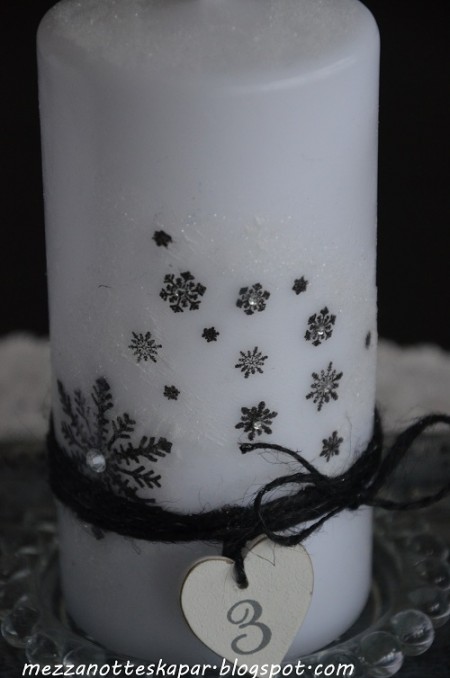 Some glitter on the candles.
I wish you all a Merry Christmas! Katja
This post is posted by Katja