Inlägget postat av: Kasia on November 11, 2012
---
Here comes the second tag….This one is a bit ironic. Maybe not the "get well" tag I would give my grandma, but lot of my friends that also have a ironic wiew of some things in life would appreciate it.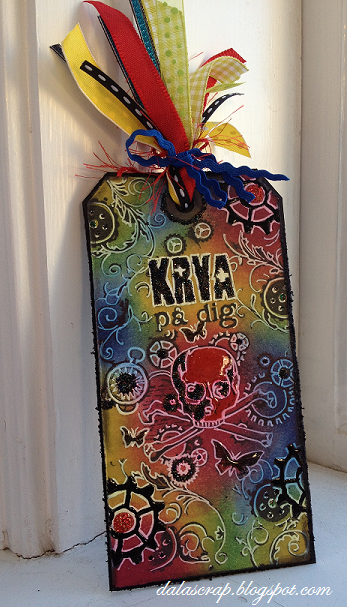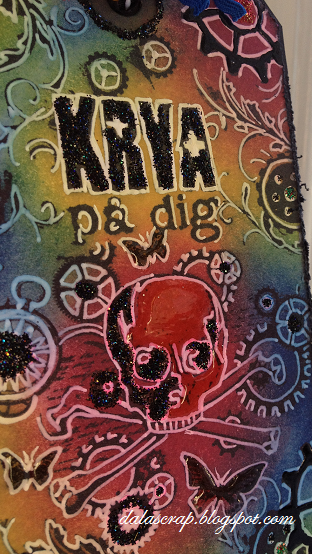 In this tag I´ve also used a bunch of stamps. As the post before the skull in the middle is from the inch kit V720. The text "Krya på dig" (get well) is V499, and the gears are from the gear kit V467. And finally the swirl is V540.
Untill the 11 of december a wish You all well!
//Kasia
This post is posted by Kasia