Inlägget postat av: Guest Designer on September 29, 2012
---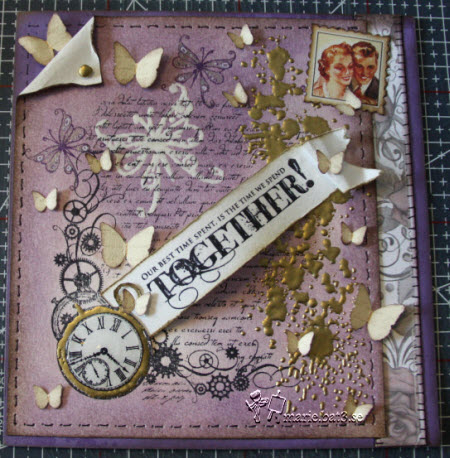 Här har jag kombinerat både äldre Vilda stämplar med en NY! Två av dem har jag embossat med både guld UTEE och vanligt clear pulver.
Here I have combined both old and a NEW Vilda stamps! Two of them I embossed with gold UTEE and plain clear powder.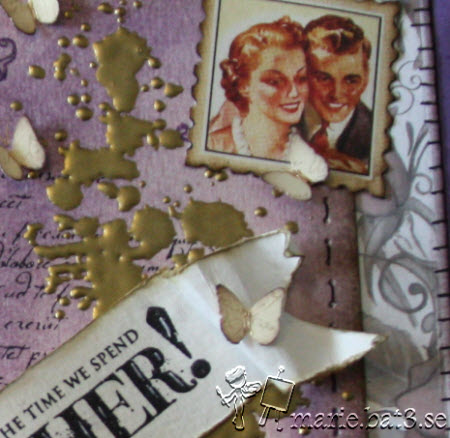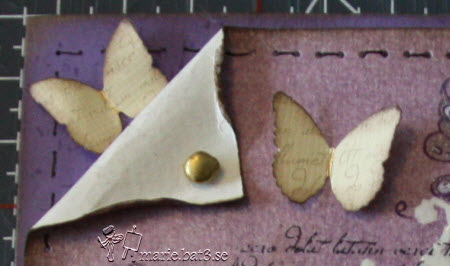 Jag stämplade de utstansade fjärilarna med samma brevtext stämpel som jag använde till bakgrunden.
De små stämplade fjärilarna har jag färglagt med clear glitter och vit penna .
I stamped the punched butterflies with the same letter text stamp I used for the background.
The stamped small butterflies I colored with clear glitter and white pens.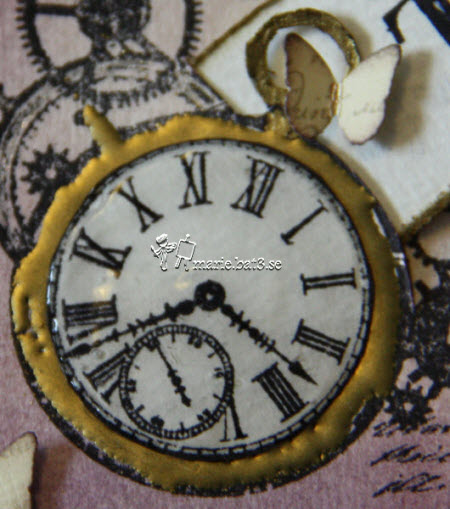 Klockan har fått ett glas (3D lack). / The clock has got a ad of glass (3D coating).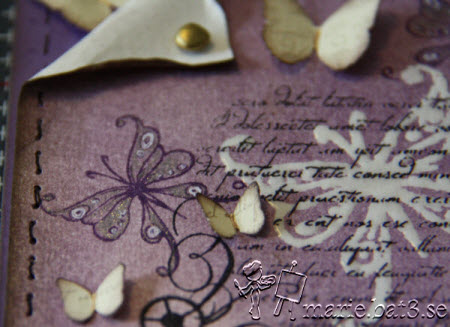 Den stora fjärilen embossade jag med clear efter att jag stämplat textbakgrunden, vilket bevarade papprets utseendet som det var innan jag färgat in det med Distress Ink.
The large butterfly I embossed with clear after I stamped the text background, which preserved the paper looks like it was before I colored it with Distress Ink.
Kugghjulshörn med klockor V711
Our best time spent, is the time we spend together V588
Splashbakgrund V283
Brevbakgrund V260
This post is posted by GuestDesigner