Inlägget postat av: Marina on May 27, 2012
---
Hello everybody!
Today is my day here at the Vilda Stamps Blog and therefore I would like to share with you again some of my works.
First I want to show you this money holder card:


For the front I used the violin and a music note from the Music Kit V382, coloured the violin with Distress Inks, stamped the music note two times with Walnut Stain and cut them all out.
Since music paper fits perfectly to the violin, I chose design paper from Pion Design.
For the word I used also paper from Pion Design.
To explain the word "Notenhalter":
The German word "Noten" is inter alia for music notes but also for bank notes and "Halter" means holder.
So the word is ambiguous, because inside there is a tag, holding a note.
Inside my card I've used again the music note, but also the text stamp V641, which means "for you" and on the tag I used the stamp V642, which means "may all your wishes come true".
To close the card, I attached a Velcro dot.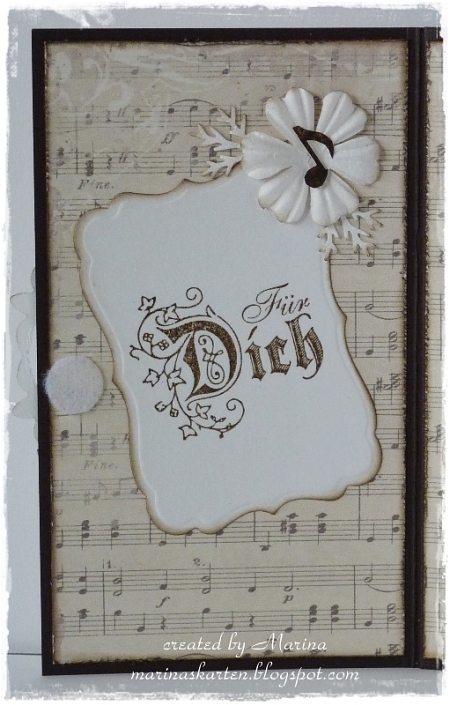 Many thanks for stopping by,
hugs,
Marina
This post is posted by Marina