Inlägget postat av: Kasia on May 14, 2012
---
This card is for a friends new arrival. It´s not known if it´s a boy
or a girl yet. She´s expecting i a month so the card is made in both
pink and blue.
Vildas Stamps are marvelous for this card. I used three of them. At
the front i used V 433 and V 420.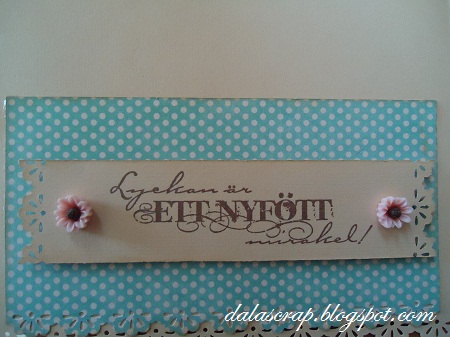 And on the inside V 265. I also made a pocket for a gift certificate.
Until next week….
// Kasia aka Dalascrap
This post is posted by Kasia