Inlägget postat av: Natasha on March 11, 2012
---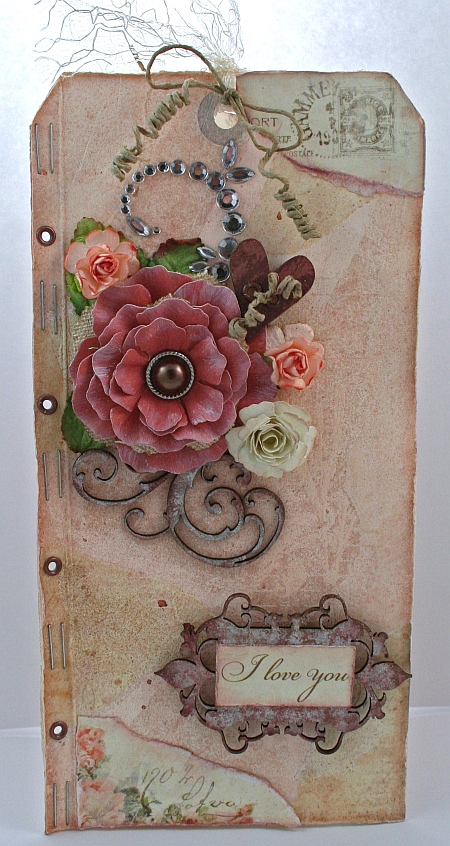 Hello everyone!  Natasha here to share a card I made using two BIG manila tags!
The tags were first covered with gesso and then stamped with Honey Mix'd Media Inx and clear embossing powder.
I used the Collage med lilja V567 stamp to create this mixed media background.  I love the beautiful texture it adds.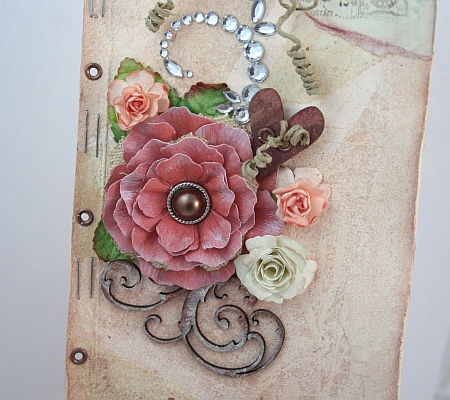 The Romantique Rose was made using the Rose Creations dies by Spellbinders.  For a tutorial on how to make this flower, click HERE.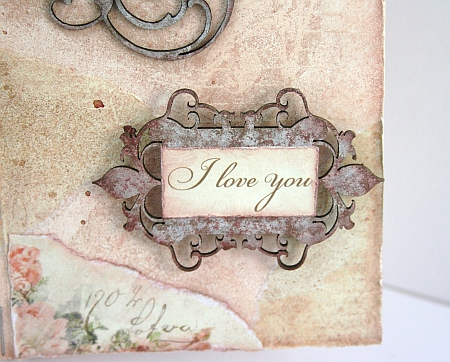 All of the chipboard elements are manufactured by The Dusty Attic.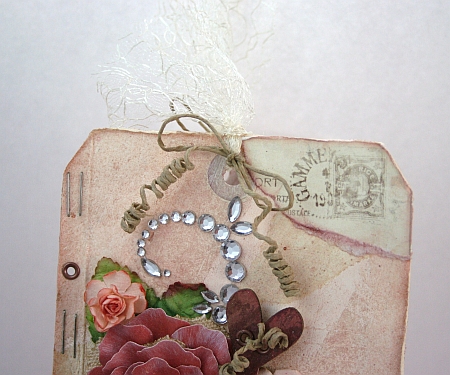 I used Pion Design's 'From My Heart II' Collection to decorate this card and to make the flowers.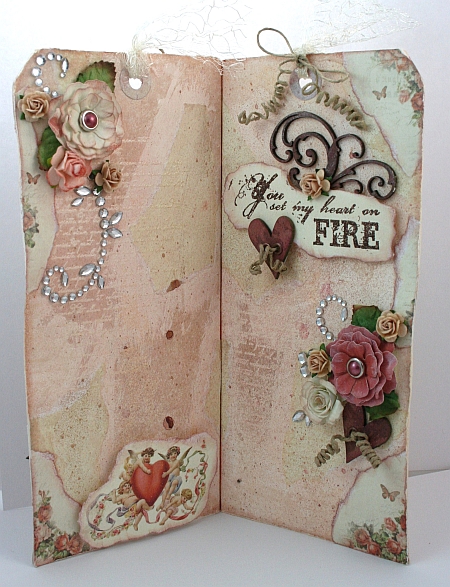 This is a full shot of the inside of the card.  I used a scoring board to score a line along the edges of the tags to help them fold open.
For both of the inside backgrounds, I used the Brevbakgrund V260 Stamp.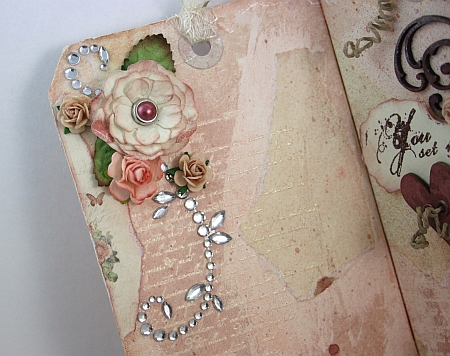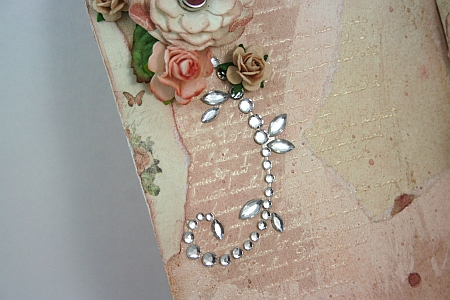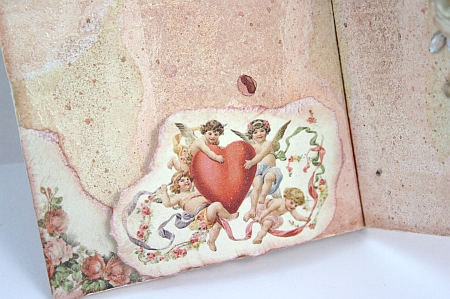 The cute little cherubs were torn from one of the beautiful Pion papers.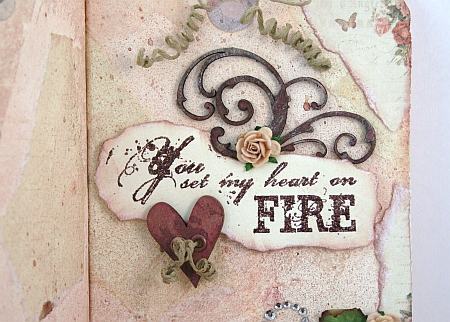 The sentiment inside was stamped with a stamp called You set my heart on fire V441.  I used Truffle Mix'd Media Inx and matching embossing powder.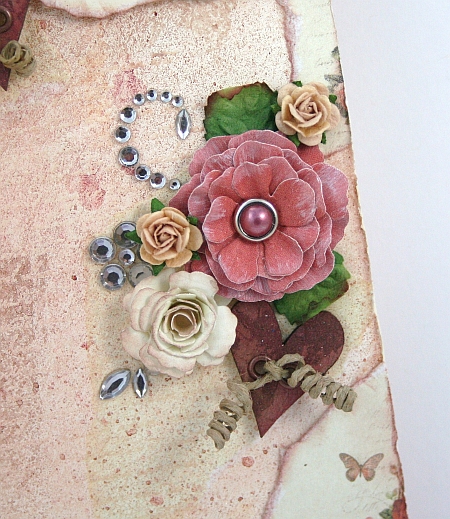 Thanks for stopping by today!  I hope you liked my card!

This post is posted by Natasha