Inlägget postat av: Sandra on January 4, 2012
---
First of all let me wish you all a Happy New Year!! All the best wishes for 2012!
I've made a spring card with the cute 'Vera V168' Stamp!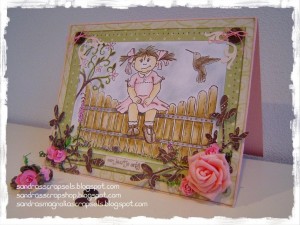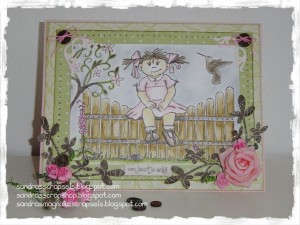 She is sitting on a fence (V 700 Trästaket. The Kollibri bird (V61) and Blomstertrad tree (V16) are also Vilda Stamps!
Unfortunately this will be my last post as Designteam member for Vilda. I would like to thank all Vilda Designer in front and behind the scene! I've had a great time! I wish you all the best!
Love, Sandra
This post is posted by Sandra