Inlägget postat av: Marina on November 27, 2011
---
Hi there, it's me again ;O).
Now I would like to show you a Tea Light Card.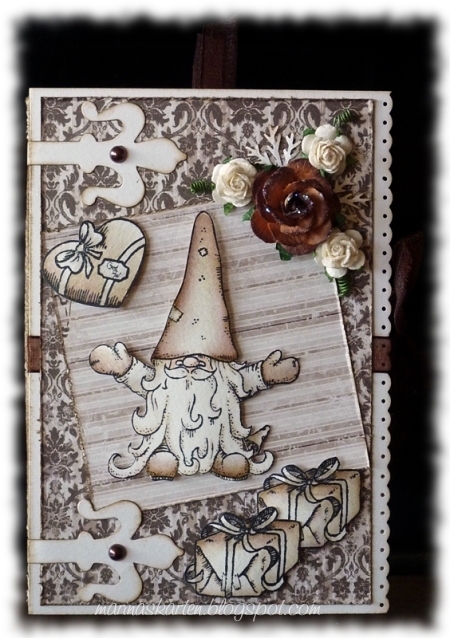 For the front of my card I used the images V234 Hugging Gnome and
V188 Package.
The papers are from Maja Design, the hinges are a die from Tim Holtz, the borders I made with an edger punch from EK Success.
For the tag inside of my card I used again the text V544 which means "Merry Christmas" and for the flourishes at the edges I used the text V641 which says "For you".


Thank you for your visit and I hope you liked it a bit.
Have a good start into the new week,
hugs,
Marina
This post is posted by Marina