Inlägget postat av: Sandra on December 4, 2011
---
Especially for Christmas i've made this foldable sleigh! You can make it flat to sent it by post! Isn't that great! On the inside there's a little bag for a small present or a Christmas wish!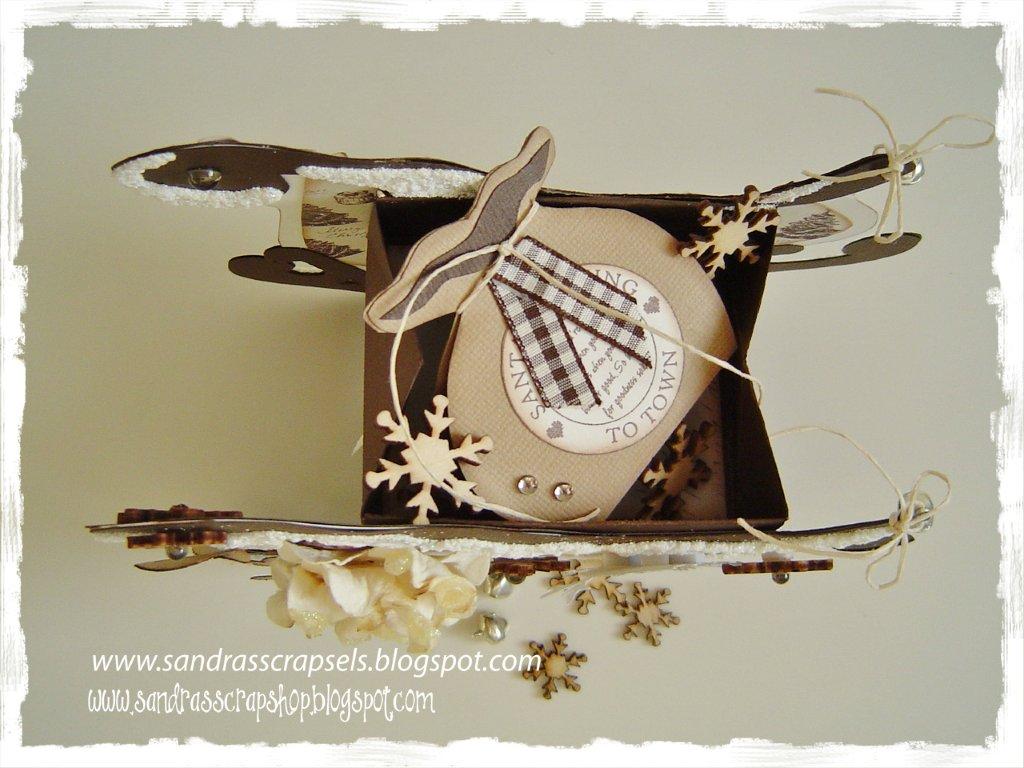 The template can be found at my blog, also for the next model, a car!
I've made a VW Beetle car wich you can open and put a gift card or some money in it! Wouldn't that be a great gift for a men's Birthday or for a drivers licence?? Look at the little Vilda guy inside the car; he is so cute! Also the Dutch saying inside the box is Vilda's. The platenumber on front of the car is made by myself and means Birthday in Dutch!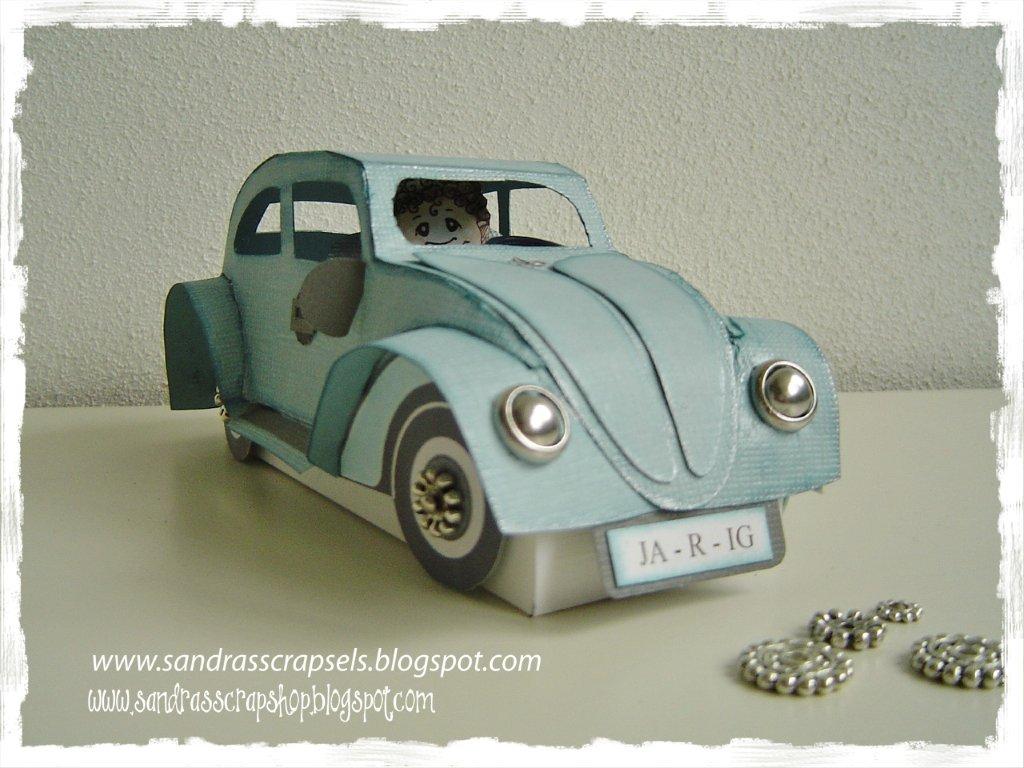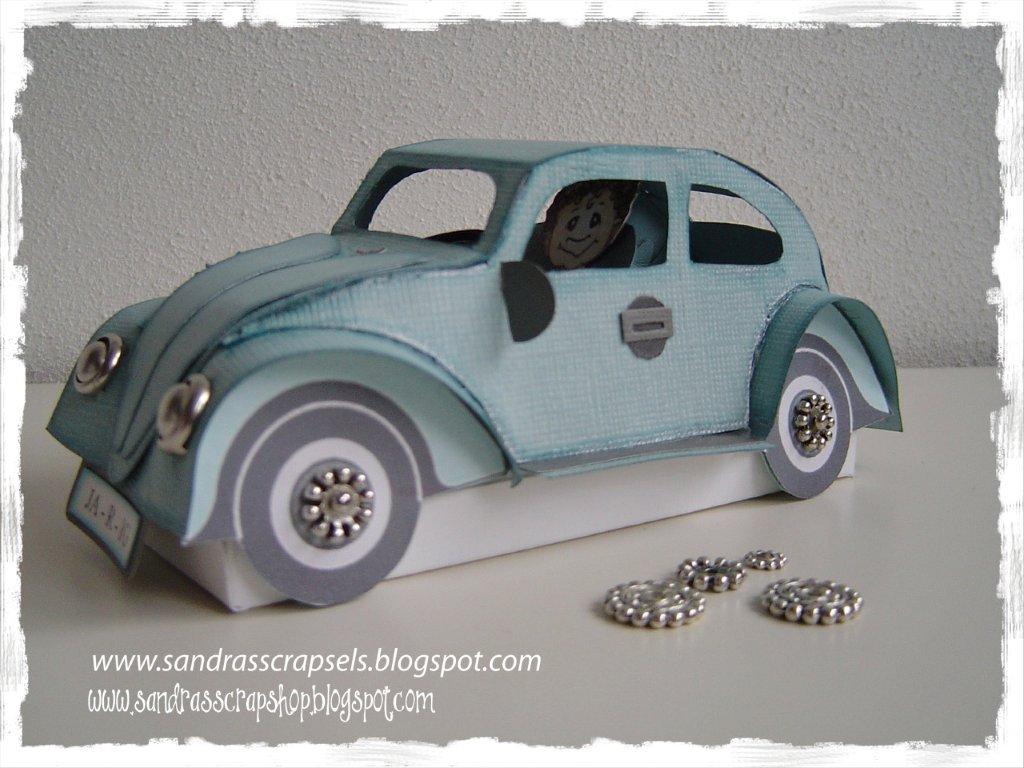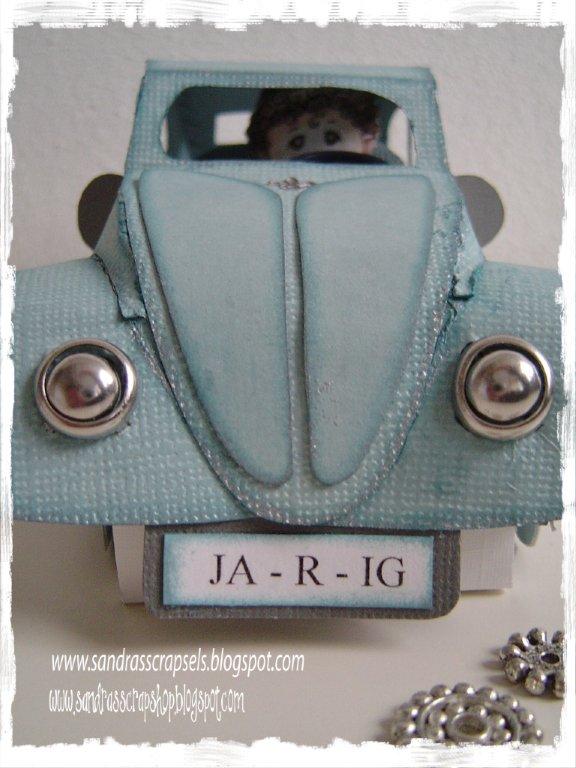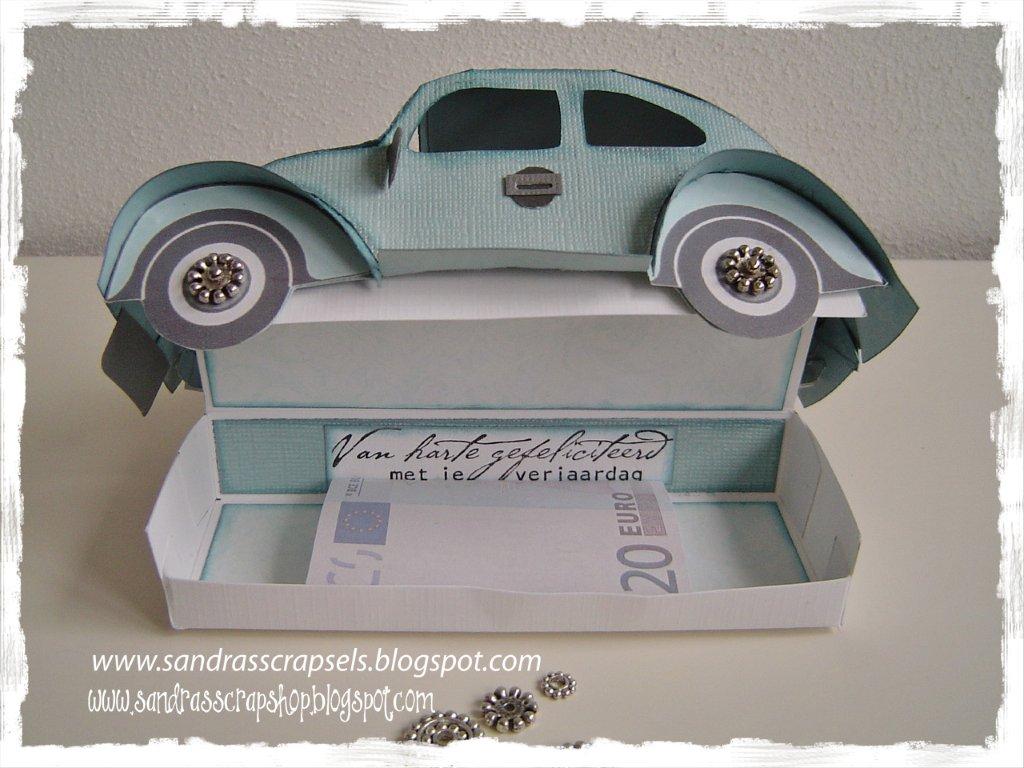 I wish everybody a very Mery Christmas and a Happy New year!
Bye, Sandra
This post is posted by Sandra