Inlägget postat av: Anita on October 19, 2011
---
A card that my husband made!!
This weekend me and my husband made some christmas cards, and today you have seen a lot of my cards, it is time to let you see the one he did!!
I love this one, a lot of our friends will get a card like this!!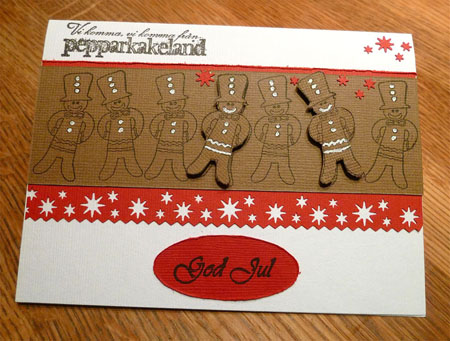 "Gingerbread men" V349 and sentiment from secret kit "Jul 2010" but a simular sentment follows with the gingerbread men stamp!
(God Jul stamp is not a stamp from Vilda Stamps)
That´s all from me today!
This post is posted by Anita