Inlägget postat av: Astrid on November 20, 2021
---
Hello everyone,
Here is my second Christmas card for this month.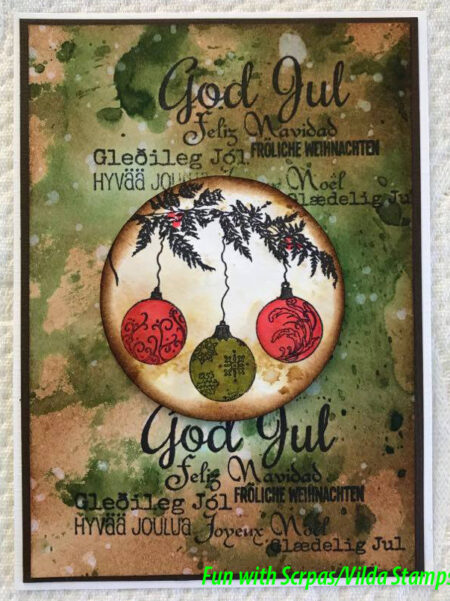 I saw this idea from a lovely lady. I thought i am going to use the Vilda stamps for this.
I used Peeled Paint, Brushed Corduroy and Festive Berries with the V 832.(balls)
Vintage Photo and Rustic Wilderness for the Background and V826 (text).
And for the small twig i use stamp V435.
All of the items you can find  HERE
Astrid
This post is posted by Astrid