Inlägget postat av: Malin Ellegaard on January 7, 2021
---
Hello there!
Today I want to show you a card I made out of left over papers I had in my stack. I´m trying to use up as much as I can at the moment of all of my leftovers since I do some sorting and organising in my craftroom.
I have så many left overpapers that I don´t want to throw so now it is time to really try to use up as much as I can!
The card has no text since I don´t know if I will make this a birthday card, a hug card or what ever.
The text will be on the left top corner when I know what it will be. If I sell the card the buyer can decide what ever she or he wants.
It is nice to  have some " to go " card in the stash when needed.
I hope you will like it.
I used stamp V863.
I also have a coloring video on this one, mostly talking in swedish.
https://www.youtube.com/watch?v=Ee7lJgkfZq8
Have a nice day!
Malin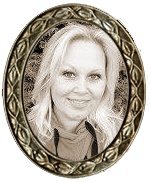 This post is posted by Malin