Inlägget postat av: Manuela Jolk on July 9, 2020
---
Hi my lovely Vildastamp Friends!
Today I start my blogday with a candleholder which I made of grey cardboard.
He is painted with acrylcolor and designed with stamped aquarell paper.
I made the background with brusho colors and alcohol ink colors.
For the motif design I chose shilouette fantasy stamps from Vildastamps.
I used the stamps with the number V 856 and V857
And here comes now my Candleholder 🙂
I hope you like my candleholder?
Now I wish you a wonderful morning and we read us again later today
with my second entry for today.
So check back again.
I'm looking forward you.
Stay healthy!
greetings!
Manuela / Sternenglanz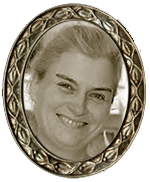 This post is posted by Manuela