Inlägget postat av: Ine Swinkels on July 14, 2020
---
Hi all,
Today I want to share my first chicken card.
I've used Stor och liten kyckling med blomma V621.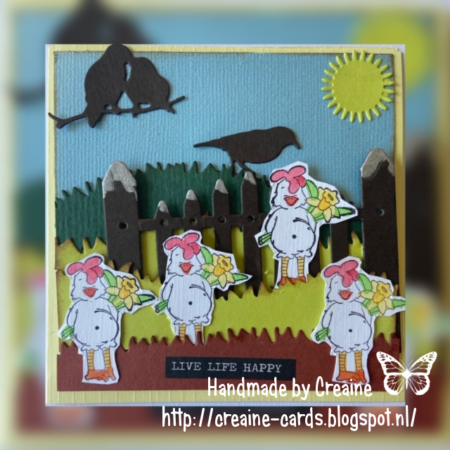 We also have a Facebook group  Vilda Stamp Fan group.
Come over and join us there if you want.
I wll be back later today with another card.
Love to see you!
Bye Ine
This post is posted by Ine