Inlägget postat av: Manuela Jolk on June 9, 2020
---
Hi Vilda Friends.
Here comes my second Entry for today.
Sometimes I need postcards and so is my next card a postcard too.
A little postcard is fast sent and bring the receiver a little hug and a smile on the face.
I love so little surprises which comes from the heart.
And so will I show you now my next postcard with the Wizard from Engströms.
For the Background I used this time again my Brushos and some cutting dies.
The Motiv is the number V814
I wish you a wonderful day and a good week!
I have finally holidays and will enjoy it
We read us!
Stay healthy
Manuela / Sternenglanz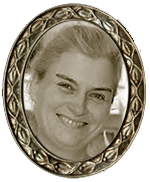 This post is posted by Manuela