Inlägget postat av: Ilonka on June 5, 2020
---
Hi everyone,
I,m back for the second time this day.
This is one is of my favourite Vilda stamps.
 You can always use this stamps when a newborn comes.
I used some flowers and also a heart frame.
I hope that you like this card too.
Did you know that there is also a Vilda Stamp FB Group.
We would love to see you there.
Thanks for passing by,
See you till next time.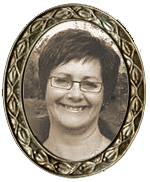 This post is posted by Ilonka