Inlägget postat av: Nancy Nickel on May 20, 2020
---
Hello, everyone!
It's Nancy back to share a project using wonderful Vilda Stamps!
Today I have made another CAS card.
It was fun and fast to put together!
Here it is:
I used a small flower motif from the V656 Stamp Set,
I stamped it randomly all over my background,
before adding it to my coloured card base.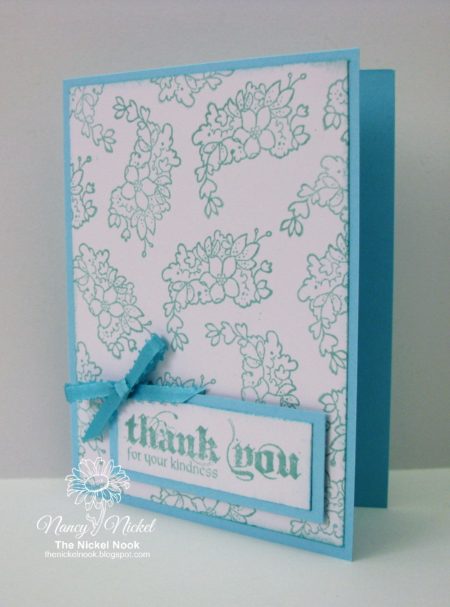 I then stamped the sentiment from the V693 Stamp Set,
matted it, and adhered it in place with foam tape.
Finally, I added a small matching ribbon bow!
These days there seem to be even more reasons to send a card like this! :o)
* * * * *
Vilda Stamps Used:
V656 – Kit With Flower Elves A5
* * * * *
Thanks so much for taking a look!
I'll be back soon with my second project!
* * * * *
This post is posted by Nancy