Inlägget postat av: Manuela Jolk on May 9, 2020
---
Hi Vilda friends!
I hope you all are fine and you are healthy?!
My family is all fine and my husband and I goes farther worked. We have luck until now.
And so I enjoyed our weekends and I used the time for stamp and stich.
My first Designteam entry for today is my first card and I had the Idea I made a card fitting to the dreadful time, …
I made a card and take a mouth protection for my garden girl.
used stamp number V840
I hope we all got through it soon!
Let's just make the best of this time.
And we all must stick together!
TOGETHER!
I wish you all a good start into the Saturday and in a wonderful weekend!
We read us later again :-*
Manuela :-*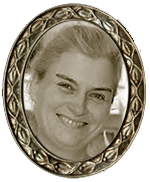 This post is posted by Manuela