Inlägget postat av: Ilonka on May 4, 2020
---
Hi everyone,
I,m just popping in with my first card for this month.
And It is almost Mothersday overhere in the Netherlands.
Thats why I made this card for my mom.
I used the Gardening stamp V840.
Also I uased the beautiful Wild orchid Flowers 
And the little Bulburry Rosebuds purple.
I hope to see you all back later this day.
Big Hugs Ilonka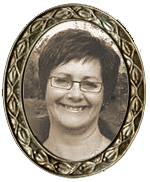 This post is posted by Ilonka