Inlägget postat av: Manuela Jolk on April 9, 2020
---
Hi Folks, …
no more long to easter, …
The Countdown for this is running.
Have you all your easter cards and gifts finish?
I have now a easter tag with Vildastamps for you.
I use the rubbers V736
this is again a shake tag
you can see it by the sequins inside.
And that means that I worked again with my Fuse tool .
I hope you like it!?
I wish you now a wonderful morning
and do not forget, …
I come back later for my second entry today 😉
bye bye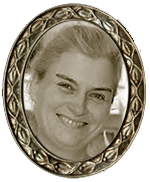 Sterni :-*
This post is posted by Manuela