Inlägget postat av: Ilonka on February 29, 2020
---
Hi everyone,
I,m back with my second card for today.
This time with the lovely stamps of the Girl with the bag V833.
I love to colour with the color of purple as you can see.
I also coloured my stamp with the Faber Castell polychromes. Then numbers are:
106, 138, 160, 162, 234
Hope you get lots of insparation today from my cards.
Love to see you bach next time.
Hugs Ilonka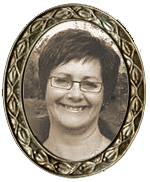 This post is posted by Ilonka