Inlägget postat av: Malin Ellegaard on December 7, 2018
---
Hi!
So my second post for today is a card that is a little bit more decorated and again. I just LOVE theese old looking santas and hope you will do to.
I made a green card today, last time was a blue one if you look back in the blog.
You will find the stamp HERE.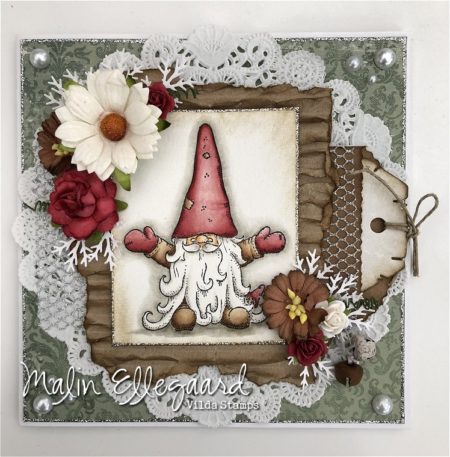 Have a nice day and see you on december 23 again,
then there will be a red card for you with old santas 😉 !
Hugs Malin
This post is posted by Malin