Inlägget postat av: Malin Ellegaard on November 7, 2018
---
Hi!
Tiday I have 2 cards for you with vilda stamps new girl stamps. I have made 2 birtdaycards with them and here you will se the first one of them.
I hope you will like it.
Stamp is v864 – Anna & Pelle.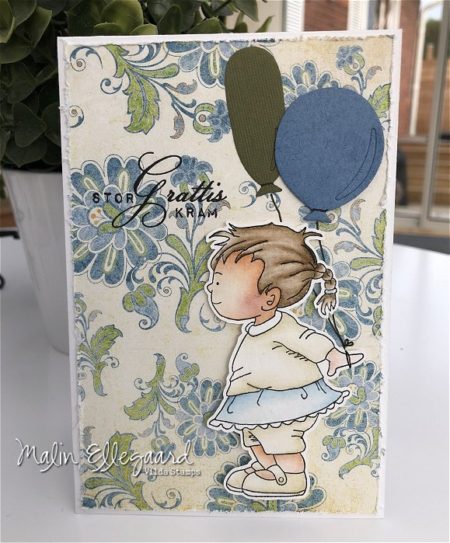 I put some ballons in her hand and my thought is that you also can put the number on the round ballon for what the little girls age is.
Think it´s really cute.
See you later again.
Hugs MAlin
This post is posted by Malin