Inlägget postat av: Malin Ellegaard on October 7, 2018
---
Hi!
My second post for today is also another happy borthday card for a boy. I think this boys are s cute and so fun to color!
This one looks like he is about to give you a big birthday hug.
The boy is stamp v863.
The text is v481.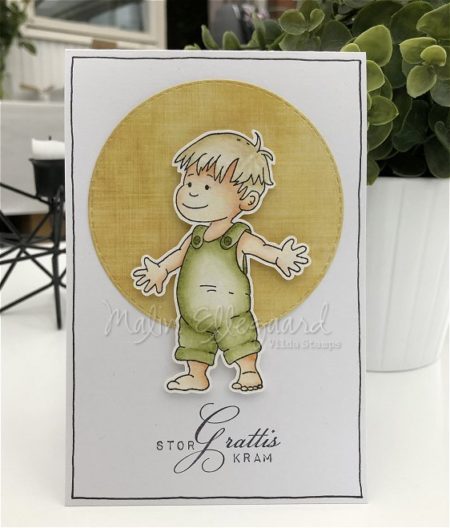 Se you next time.
Malin
This post is posted by Malin