Inlägget postat av: Malin Ellegaard on May 7, 2018
---
Hello friend!
Thank you for watching my cat.
Thats the card I made for this second post for today. Of course it is nice to give away a flower or so to someone that has been kind to take care of your cat when you where away, right?
Think this image from Vildas stampset "Best friends" V860 is so cute!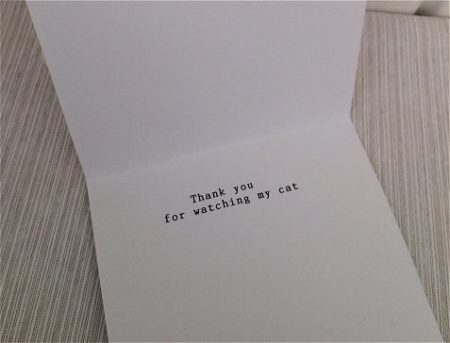 The smal textstamp on the front is from Tim Holz and the little text inside tha card I made on my type writer.
Have a nice day and see you next time!
Malin
This post is posted by Malin