Inlägget postat av: Malin Ellegaard on April 23, 2018
---
Hi there!
So I´m back with my second post for today and I have made a pretty simple birthday card.
I have been using one of the stamps from the kit " Best friends" V860.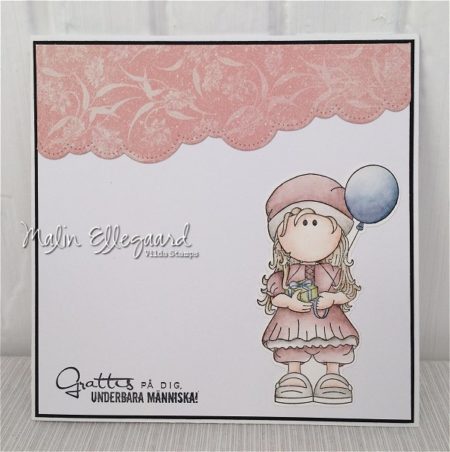 I also used a part of a stamp from the kit "Svenska grattistexter" V751.
I didn´t want the intire text on my card so I just covered up the part i didn´t want on my card and then stamped the rest.
It´s a really good way to be able to use your textstamp in several ways I think!
Hope you liked it and have a nice day.
See you next time!
Malin
This post is posted by Malin