Inlägget postat av: Astrid on May 6, 2016
---
Hello,
This is the second post of today, a little painting.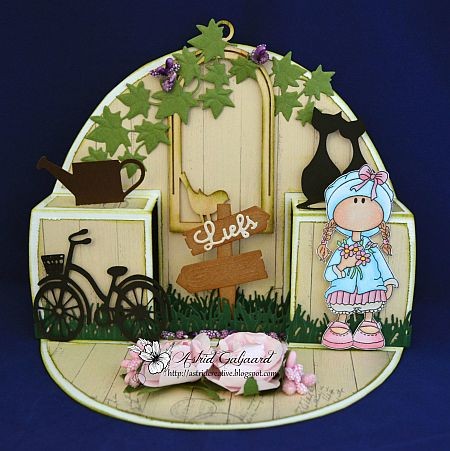 I make this with a shape art of Dutch doobadoo. So fun to make. I use the stamp V836.  One of the new stamps.
The bike, the cats and the watering can are make with the cricut. The rest of it are dies and a wooden piece from the local store. Flowers are from my stash.
Hope you like it.
Hugs Astrid
This post is posted by Astrid