Inlägget postat av: Sandra on May 22, 2011
---
And i've made another Dress form shape! You can open the top and enclose a little message! I used Vilda Stamp V579 (Dutch Text) to add a personal message at the inside!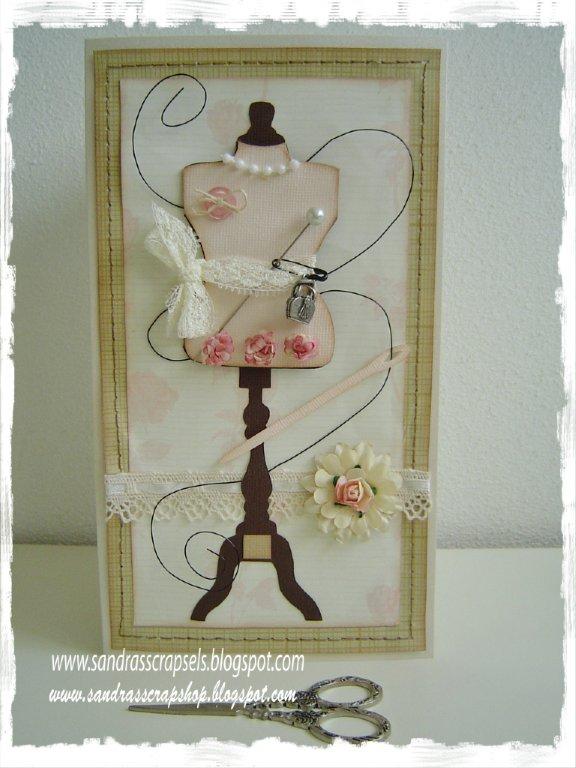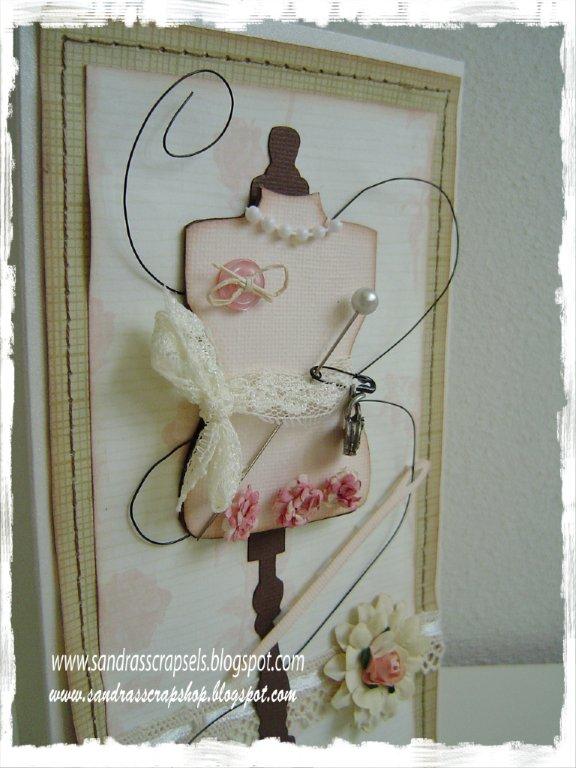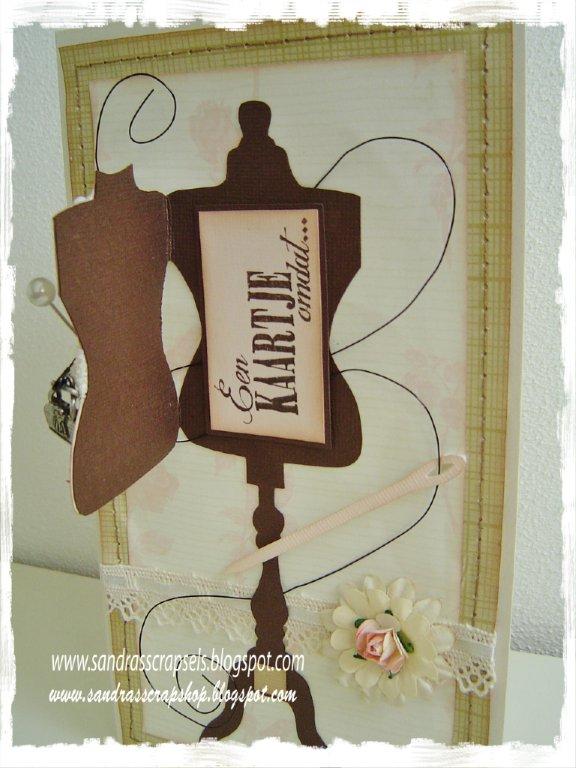 I used some wire to create a needle/sewing look!
The template of this dress form and needle is also for sale at Sandra's Scrapshop!
Bye, Sandra
This post is posted by Sandra