Inlägget postat av: Kai on July 14, 2015
---
This July I think of wallpaper which used to hang in my bedroom.
A job with a light-colored pastel flowers. Several stamps: V749 , V697, V435, V693
The heart is the start. With red ink. For half covered with masking tape.
Different colors distressink small flowers and twigs. to the left garnish with a strip of paper tape, the flower heart with rhinestones, glitter, pearl and rhinestones beautiful glossy accents for 3 d effect. Equipped with desired text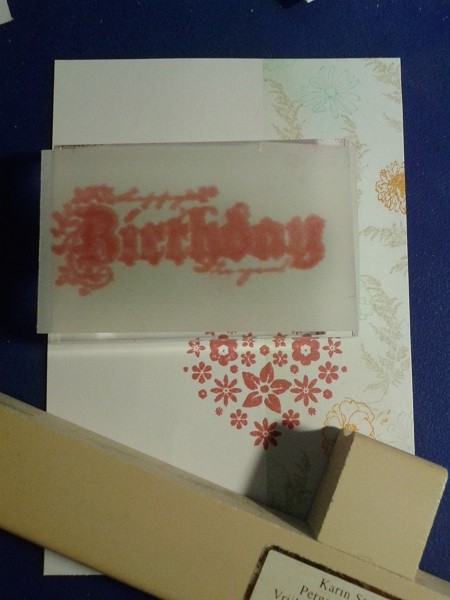 and whether or not 3 d sticking to the base card.
2 effects in a different color.
This post is posted by Karin