Inlägget postat av: Elena on February 2, 2015
---
Hello everyone,
not recently I have started making a cook book and used some of Vilda Stamps in it too.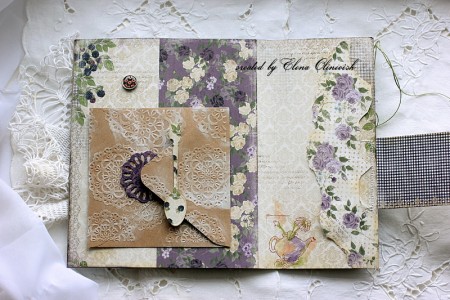 This is just a page from it and when it is not opened it looks like this:
So I stamped on a piece of paper , that I put into the envelope – with Flowers and Leafs – V 697 Kit.
I colored it with soft dry inks and a  sponge
and I stamped on the background with the other stamp from the same kit:
I colored the image with distressed inks.
Elena
This post is posted by Elena