Inlägget postat av: Swantje on March 29, 2011
---
I've made a spring card with the beautiful stamps of Vilda
in shades of purple and green.
The sweet girl and the flowers I've coloured with Distress inks.
The wonderful sentiment "Carpe Diem" I have divided to two cute tags.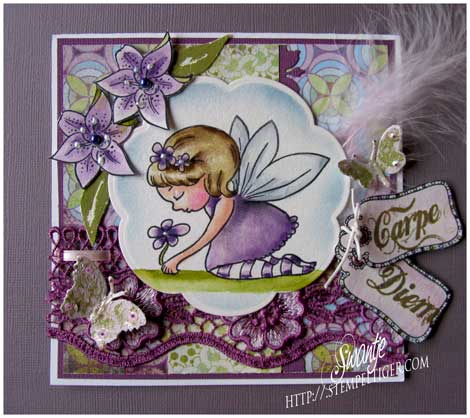 I've used the following stamps:
Saga (V10)
Short Flowerswirl / Kort blomsterswirl (V27)
Label / Ettikett (V158)
Carpe Diem (V587)
I wish you a happy and beautiful springtime.
Bye
Swantje
This post is posted by Swantje