Inlägget postat av Astrid on May 6, 2015 | | Inga kommentarer »
---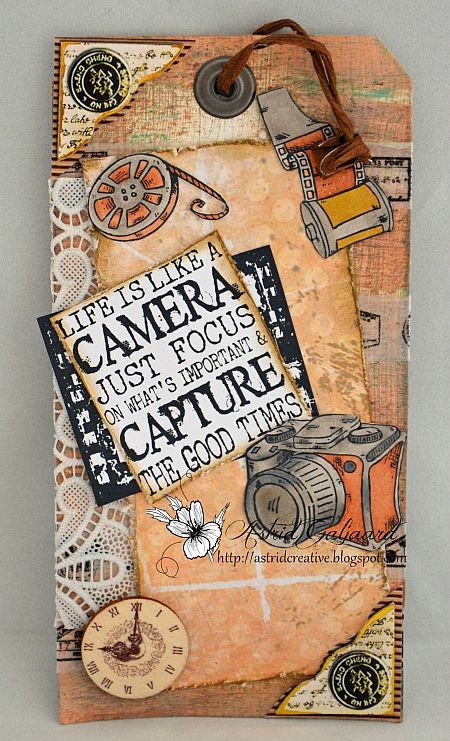 Hello everyone,
This my seccond post of today.
I made a tag with the gorgeous stamps V798. There's a camera, and all kind of things you need to photografy.  Tag I coloured with distress stain in lots of colours and use lace on the left side.
Some goodies from my one stash.
Hugs Astrid




This post is posted by Astrid