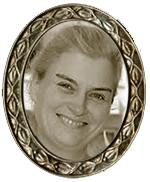 I'm so happy and exited to be a new Designteam member of Vilda Stamps!
My name is Manuela ( Nickname Sternenglanz ) and I am 43 years old.
I'm married since 2005 and I stamp since 2009. Our childs are our pets, two chinchillas and two birds :).
And we all live in a little town in Germany near Cologne.